I read 99 Days last summer and fell in love with both Donnelly boys, had a love/hate relationship with Molly Barlow, and desperately wanted to live near a lake--oh wait, I do in Arkansas, lol!
Here's my review or reaction to the book:
Well, to start, I love how the chapters are the days of the summer and we move through it pretty quickly. It's hard to like Molly at first because of her constant self-deprecation because she knows she's done people wrong, and she is constantly in this state of self sabotage.
However, I love how the author is a feminist, and in the end, Molly doesn't really end up with anyone but accepting herself. It is a good read for the summer since that is where it takes place, but I was still so torn between Patrick and Gabe. I felt that there was so much more passion and chemistry with Patrick than with Gabe. But I think I only feel that way was because of the situation they were in--she was dating Gabe when fooling around with Patrick. Because, from what the reader sees when Patrick and Molly are together, he's kind of a jerk.
The cover and inside of this book are so aesthetically pleasing!
This novel is pretty much a stand-alone, but I am SO glad there was a sequel.
It was a funny thing. I had an urge to read 99 Days again a week before finals. Since I didn't have my actual copy with me at school, I went on iBooks, and I found THE SEQUEL: 9 Days and 9 Nights on complete accident, and it was coming out in two days--and best believe that I read the book the night it came out. (Thankfully I was done with all of my essays that night, so at midnight, I went ham on the book.) I think I finished it in 4 hours.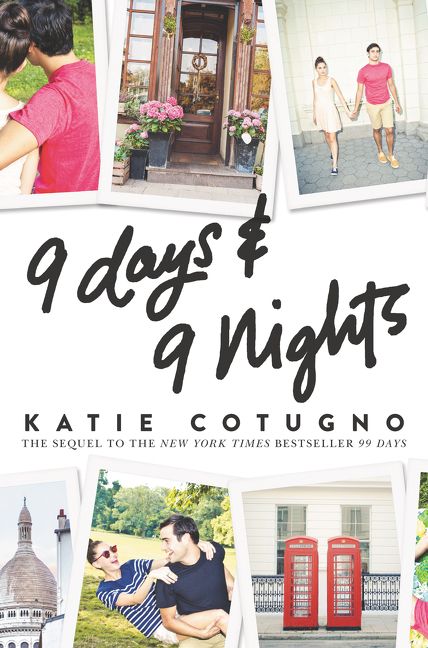 Ugh, I'm so lazy. I'll write this one in another post. Tata.